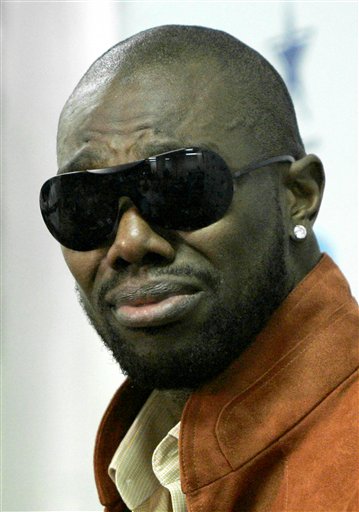 So, I watched T.O.'s appearance on Dr. Phil on Tuesday. And it was just sad.
It was sad seeing a man with little maturity and no sense of responsibility in the midst of ruining the lives four innocent children.
Four children by four different women. You have to ask questions about the decision-making abilities of all involved, especially baby mamas 3 and 4, but in the end, it's not what matters. There are four children yearning for the attention of their father who see day after day that the man who helped create them would rather do anything to have paid attention to him, not them.
I planned on writing a snarky review of the show when first learning of T.O.'s appearance  but there is nothing funny about what I watched. Many, including Terrell Owens, have called the 4 mothers of his children gold diggers. I can't speak into all of that, but I did see women who love their children and who were in tears that they have to beg their kid's dad to call the child on his or her birthday or to just call throughout the year and pretend like he cares.
When asked why he couldn't at least regularly call one of his daughter's, T.O. responded that she wasn't very talkative and speaking to her on the phone was "awkward."
Yes, really. And Owens, ever the adult, couldn't even bring himself to look directly at the firing squad of accusations levied at him from baby mamas. You have to wonder how he's even looking himself in the mirror these days.
Terrell Owens has demonstrated throughout his NFL career that his insecurity turns into a destructive force that quickly ruins relationships when things don't go his way. We witnessed it first hand in Philadelphia and heard about it from his other stops before and after his time with the Eagles. And Owens is finally paying the price for that drama by virtue of the fact that his time in the NFL is all but certainly over.
But the destruction that Owens has brought upon his relationships with his children is far more devastating and consequential than his antics in the NFL. I hope he was paid well enough for his appearance to keep the child support payments coming because otherwise, I'm not sure why he chose to put all of this drama and dysfunction on display.
Oh, I forgot. Because that's what T.O. does best.