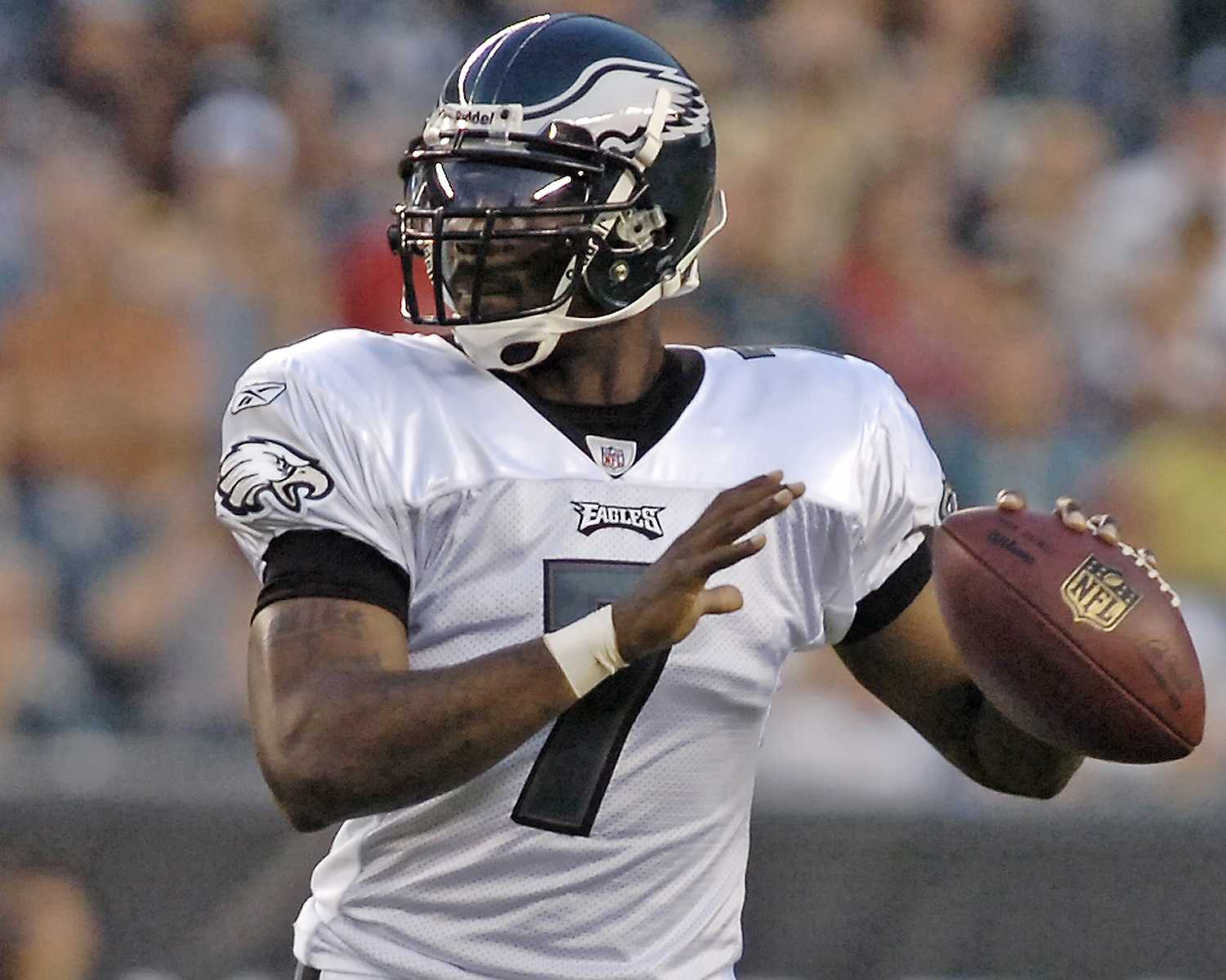 For the entire 2012 season, we've thought that February 6, 2013—three days after the Super Bowl—was the do-or-die deadline for the Philadelphia Eagles to make a decision on whether Mike Vick would stay or go. It now appears as if that is not the case. The team has a bit more wiggle room.
It was previously thought that if Vick remained on the roster on February 6 the Birds were on the hook for paying the quarterback $3 million. However, according to Tim McManus of Birds 24/7,
There is a provision in the contract that puts the Eagles on the hook for the $3 million only if he does not make that amount next season with another team. Vick will almost certainly find work next season and for at least $3 million, making the "deadline" pretty irrelevant.
This means that the Eagles and head coach Chip Kelly are in no rush to make a decision on Vick. Which means that there is even more time to wonder just what Kelly seeks in his starting quarterback for the 2013 season.
After meeting with Kelly, Vick is high on the opportunity to work with Philadelphia's new coach and remain in Philadelphia. But does Kelly feel the same way about Vick? That remains to be seen.
Meanwhile, as previously speculated, now that the Baltimore Ravens are Super Bowl champs the Eagles are in hot pursuit of the team's practice squad quarterback, Dennis Dixon according to CSNPhilly's Geoff Mosher. The strong appeal of Dixon for the Eagles organization is that he is the only NFL quarterback who has experience running Kelly's option offense during his college days at Oregon. Will it be the ultimate answer that the team is seeking? Maybe. Maybe not. But it will likely provide some insight into what Kelly needs to change when adapting to the ranks of professional football.
For now, the quarterback situation is like virtually everything else about what the Chip Kelly era in Philadelphia Eagles football—a mystery. Will training camp feature Vick, Dixon and Nick Foles competing for the team's starting QB position, or will another variable enter the equation by that point? I'm going with Option "B." With a whole lotta months between now and then, it's probably best to sit back and expect the unexpected.
It will be a long offseason but if it's any consolation for Eagles fans, it should be a fascinating and eventful one.
Want more Philly Sports Muse? You can find me on Twitter at @sports_muse and on Facebook.